Well-paved asphalt looks exceptional and can bring huge appeal to your property—not to mention convenience! Whether it's a new residential driveway or a completely paved parking lot, Sunstar Seal Coating, Inc. is committed to providing Glendale, Maricopa County, Peoria, and Phoenix, AZ property owners with asphalt paving services of the highest caliber. Our asphalt contractors believe in thoroughness and excellence, resulting in paved surfaces that look great and stand the test of time. Our paving abilities extend to projects of all sizes, on properties throughout the greater Glendale, AZ area. From new parking lot construction to simple sidewalks, we're your complete asphalt paving contractor.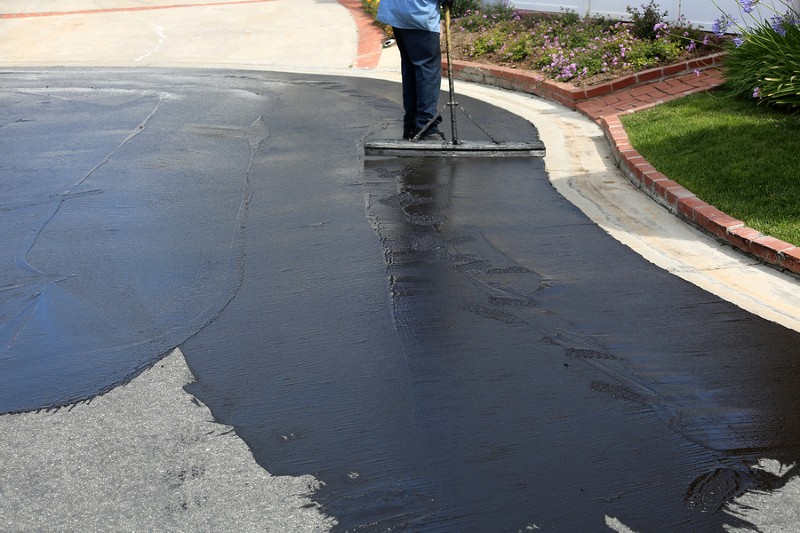 New driveway installations
From long, sloping driveways to pipestems and private access drives, your new driveway is waiting to be paved! Our asphalt paving contractors pave with all the important driveway elements in mind, including slope and drainage, so your driveway looks great for years and years to come.
Sidewalk installation
Asphalt walking paths and sidewalks are easy on pedestrians and a great addition to areas where nature and civilization blend. Asphalt is a great solution to sidewalks and will hold up wonderfully to even the heaviest pedestrian traffic.
Private road paving
Whether it's a private access roadway or a utility path that's less-traveled, we're available to pave private roads. We also contract with subdivision developers to ensure the roadways of new residential areas are properly paved.
Parking lot paving
Call us to pave parking lots big and small! Our experienced teams are able to work quickly and pave accordingly, so your lot has proper drainage and foundation support. Our work is evident on commercial properties throughout Glendale, AZ that have trusted us for new parking lot construction.
Our asphalt pavers are transparent when it comes to asphalt services
We take the time to survey your job and give you an out-the-door estimate that's accurate and inclusive. No hidden fees. No special service charges. The price you see is what you pay for your new surface.
Concrete vs. Asphalt

Why choose asphalt over concrete for your surface paving project? While both are great options over something like dirt or pea gravel, asphalt offers some special elements that make it well-worth the investment.

Asphalt is quicker to install than concrete

Asphalt is easier to maintain and resurface

Asphalt is more cost-effective (by as much as 35%)

Asphalt is versatile and great for all types of surfaces

Our asphalt paving contractors can chat with you about the scope of your project and the paving material that might be best-suited for it. Many times, the answer is asphalt, but we'll always give you our honest, professional opinion to ensure you're getting maximum value.
Enjoy Perfectly-Paved Asphalt
Sunstar Seal Coating, Inc. is your local leading contractor for asphalt paving and asphalt repair in Glendale, AZ. From residential drive ways to new parking lot construction, we're ready to tackle your project from start to finish, leaving behind perfectly-paved asphalt when we're done. Contact us today at 623-204-1302 to discuss your scope of work and to get a free, upfront estimate on asphalt paving.