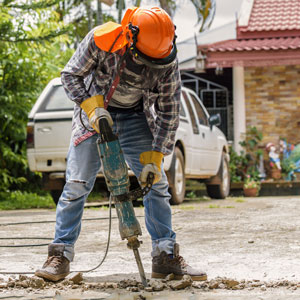 Tired of the old, cracked driveway or crumbling walk-up that leads to your home? Concrete is resilient but it'll break down over time, with enough wear and weathering. When it comes to consider replacing the old, call Sunstar Seal Coating, Inc. for concrete demolition and residential rock removal in Glendale, Maricopa County, Peoria, and Phoenix, AZ. We'll break up the old concrete and haul it away to make room for the new driveway or walk-up that your property deserves.
Driveway and Sidewalk Demolition Contractors
Has your driveway shifted and sunk, leading to cracks and potholes that get worse with each passing year? Is your sidewalk more of a liability than a convenience? These issues need to be fixed – and if they're bad enough, the best way is to demolish everything and start anew. Call our team in to break up cracked concrete, so your site can be prepped for new driveway or sidewalk paving. We're equipped with all the tools, equipment, personnel and trucks to handle residential concrete removal in Glendale, AZ at any scale. From the largest driveways to the simplest of walk-ups, we work quickly to clear away unwanted concrete and rubble. Plus, we handle site prep and new surface paving!
Concrete, Rock and Dirt Hauling
Construction on your property comes with a lot of debris. If you have broken concrete, loose rocks, gravel, stones, dirt, or infill that needs removal, give us a call! We'll work to schedule residential dirt removal in Glendale, AZ at a time that's convenient for you!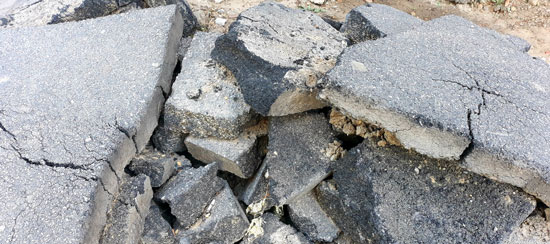 Prepare for New Surfaces
Sunstar Seal Coating, Inc. is a name you can trust when it comes to paving services – including breaking down and hauling away old concrete, gravel, dirt, and other materials. If you're paving the way for a new driveway or walk-up, contact us at 623-204-1302 for material removal, sealcoating, and more from our asphalt contractors.