Whatever kind of paving needs you might have in the area around Mesa, AZ, we can deliver the best results for you at Sunstar Seal Coating, Inc. Our specialists have had more than a decade of experience providing top-notch paving services to residential and commercial customers, and our customer service is second to none.
Asphalt in Mesa, AZ
Asphalt surfaces are high-performance surfaces which look great and can last for years. If you need a driveway, parking lot, or other area re-paved with high-quality asphalt, we can deliver exactly what you need in a short period of time, so you won't have to endure long downtimes.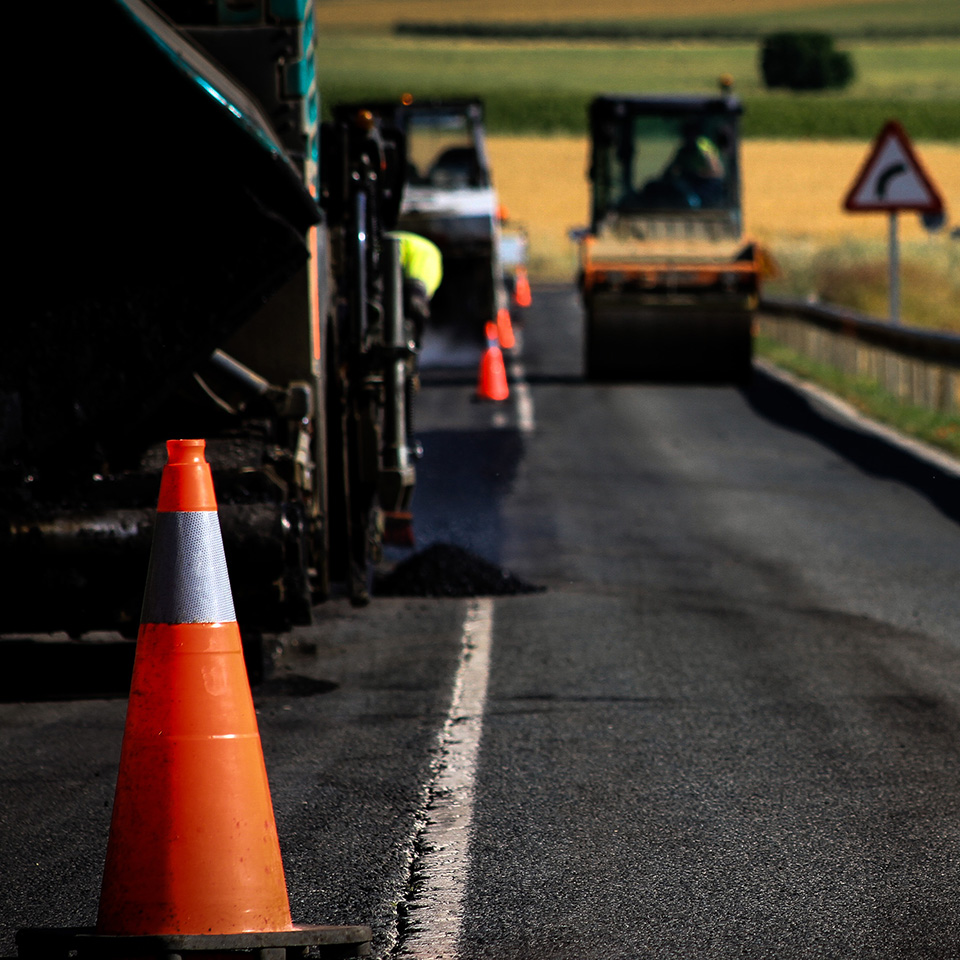 Versatility
Our crews have handled some unusual paving requests, and it's a testament to their versatility that they've accomplished the work in expert fashion every time. There's no paving job we can't handle, and we're always ready to tackle that slightly unusual request.
Detailed Work Process
Since we have such a detailed work process, we can deliver repeatable and consistent results every time. Our attention to detail means that you can count on having an asphalt surface that will perform well for years to come.
Advanced Equipment
Using modern technology, our paving crews are able to accomplish the necessary work in a shorter period of time than other crews might, and this means your home or business will be inconvenienced for a much shorter period.
Concrete in Mesa, Arizona

A great many business owners and homeowners prefer the durability and strength of concrete, as well as its attractive appearance. Our crews are highly skilled at providing the best concrete paving services in the region, so you can always expect superior results.

Residential Concrete

If your sidewalk or driveway require re-paving, we can provide a brand new concrete surface which will deliver years of great performance, and which will look great during all those years as well.

Commercial Concrete

No commercial concrete job is too big for our experienced crews, and when we handle the job for you, you can count on having less downtime because we ensure that the job is done as efficiently and rapidly as possible.

Detailed Pouring Process

Site preparation is extremely important, and we go out of our way to prepare on-site as much as possible. That allows us to be more efficient, and to accomplish the actual work faster, because the preparation time streamlines the whole process.

Alternate Finishes

Some customers prefer our broom finish, which provides greater traction for vehicle traffic, while others opt for a color finish that conceals stains better and adds more life to the paved surface.
Coating in Mesa, Arizona
Sealcoating is a process which can literally add years of life to your asphalt surface, and it doesn't cost an arm and a leg to have the work done. Contact us about coating your asphalt surface, whether it be for your business or your residence.
Points of Interest & Activities in Mesa, AZ
You won't want to miss some of the fascinating attractions described below, when you're visiting the Mesa, AZ area.
Usery Mountain Regional Park
There are all kinds of recreational opportunities here, as well as the chance to just take in the natural wonders of the park itself.
Commemorative Air Force Museum
There are many different types of vintage flying machines at this museum, and you can even get a cockpit tour of a World War II bomber.
Arizona Museum of Natural History
Teeming with exhibits and collections depicting the natural history of the region, this museum provides education and entertainment for your whole family.
Organ Stop Pizza
In addition to serving the finest pizza and pasta dishes, the Organ Stop Pizza Shop still has its famous Wurlitzer organ, and sells world-class recordings of its music.
Mesa Arts Center
Providing free art classes to the community, Mesa Arts Center is a cornerstone of the area, and has been recognized as the best museum in the Phoenix region.
Rose Garden at Mesa Community College
More than 9,000 rose bushes are on display at this venue, and as you might expect, this is the Southwest's largest public rose garden.
Need Paving Services in Mesa, AZ?
Whatever kind of paving services you might need – whether it's concrete, asphalt, or more- you can count on Sunstar Seal Coating, Inc. to deliver the absolute best product and service of any company in the area. You'll also appreciate the fact that we get the job done quickly, and you won't have to break the bank paying for the job.
Mesa Paving FAQs
We are frequently asked some of the same questions about our business, so we've included some of them below. If you have questions other than those listed, by all means contact us and we'll be very happy to provide you with an accurate, courteous response.
How Much is Paving in Mesa, AZ?
The cost will depend on the size of the job, specifically whether it's a localized residential paving job, or a larger commercial paving job for a business.
How Much is Residential Concrete in Mesa, AZ?
Poured concrete will range in cost between $8 and $18 per square foot, depending on a number of factors. If you contact us and describe the kind of job you need done at your residence, we'll be able to supply you with a quote that will be in the ballpark.
How Much is Commercial Concrete in Mesa, AZ?
Commercial concrete pouring will be in the same neighborhood as the cost for residential concrete jobs, but again, a firmer quote can be supplied when you contact us about the specific requirements of your commercial job.
How Much is Coating in Mesa, AZ?
Sealing typically costs somewhere between $250 and $650, depending on a number of factors that influence the final cost. We'll be happy to provide you with a more accurate quote when you contact us and describe the job you have in mind.