Curb appeal matters regardless of who you are. Whether you are thinking about adding a driveway or walkway or want to enhance the look of an existing one, it is important to explore the options available to you. From paving to sealcoating, Sunstar Seal Coating, Inc. offers an array of services for you to explore.
Paving in Gilbert, AZ
Paving in Gilbert, AZ can offer a beautiful look and provide more functionality for both residential and commercial properties. You can beautifully pave driveways, parking lots, and more, and it will withstand the intense Arizona elements for years to come.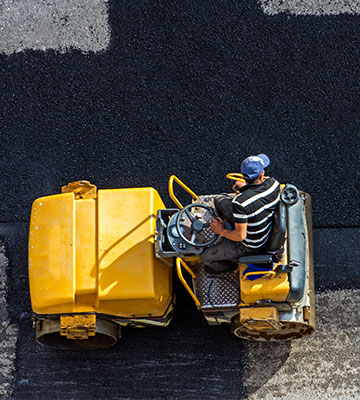 Versatility
One of the top reasons to choose asphalt paving is the versatility that it offers. This method can be used to complete several projects – driveways, sidewalks parking lots, private roads, and so much more. It can withstand even the highest amounts of traffic.
Detailed Work Process
At Sunstar Seal Coating, Inc., we offer a detailed work process to ensure you get a cost-effective solution for your property. You will find that we have professional workers to get the job done so that you will love the new aesthetic. Additionally, asphalt is easy to maintain and resurface for as long as you have it.
Advanced Equipment
Our expert pavers use some of the most advanced equipment on the market. The reason that this is so important is that we can take on jobs of any size. Whether you need a large parking lot constructed or need your residential driveway repaved, we can get it done for you. We are also able to provide perfect paving so that you do not have cracks and flaws within days of the asphalt being poured.
Concrete in Gilbert, Arizona

Choosing concrete in Gilbert can ensure you get a great look for your outdoor project – from sidewalks to patios. Residential and commercial customers alike depend on us to provide premium concrete services. By using a mixture of sand, gravel, and cement, you get a durable and sturdy surface.

Residential Concrete

You can count on us to provide you with residential concrete services to boost the overall curb appeal of your home. We can show you how concrete can be customized to fit the look of your home. A patio in the back of your home or a path through your garden can be stunning.

Commercial Concrete

We offer commercial concrete projects to help restaurants, stores, and businesses of all sizes. We have the skillset to handle curbing, sidewalks, and even help you obtain ADA compliance.

Detailed Pouring Process

Site preparation is an important step in pouring concrete. We are attentive to the details to ensure you get a smooth pour that dries flawlessly.

Alternate Finishes

You might be surprised by the ways in which you can customize your concrete project. We can add color and texture to make the concrete more aesthetically pleasing and functional. Salt can be used for texture, a broom finish offers traction, and color can add a vibrant appearance to residential and commercial projects alike.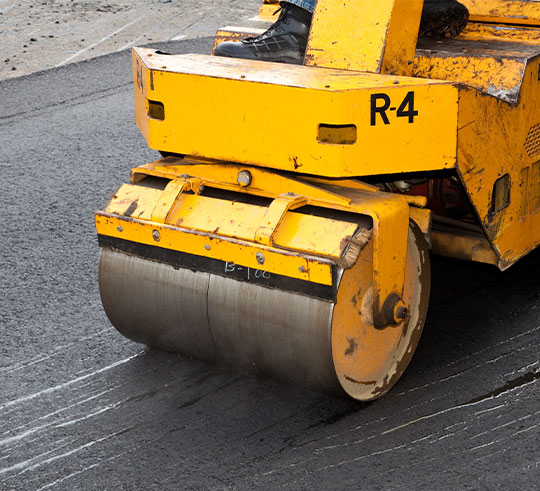 Sealing in Gilbert, AZ
A seal coat on your asphalt is a great way to increase the overall life. It keeps the asphalt safe to walk on and looking great for years. At Sunstar Seal Coating, Inc., we provide a high-quality asphalt coating in Gilbert, AZ using a liquid sealant.
The benefits of this added service include:
Add longevity
Money saver
Professional appearance
This can be done on old and new surfaces
Our professional crews can provide coating quickly and effectively regardless of whether it is in an area with foot traffic or vehicle traffic.
Need Paving Services in Gilbert, AZ?
Whatever kind of commercial or residential paving services you may need in Gilbert, AZ, make sure to contact Sunstar Seal Coating, Inc. before you talk to anyone else.
Need Paving Services in Gilbert, AZ?
Obtaining an array of paving services in Gilbert, AZ has never been easier. At Sunstar Seal Coating, Inc., we have the reputation for providing high-quality asphalt and concrete services. We will be happy to discuss the pros and cons of each and help you decide on the right paving services for your project. Call or contact us online today to discuss your project in detail.
Gilbert Paving FAQs
We understand that you might have questions about an asphalt or concrete paving project. From repairs to new pours, we can help you with it all. We have answered some of the most asked questions below. If you have more questions, do not hesitate to call us.
How much is paving in Gilbert, AZ?
While the national average for a residential concrete job is somewhere around $2,750, your cost may be more or less than that, depending on the scope of work.
How much is residential concrete in Gilbert, AZ?
Obviously, the scope of work involved will have a huge bearing on the final cost of your commercial project, so once you've explained to us what you need done, we'll be able to provide you with a quote.
How much is commercial concrete in Gilbert, AZ?
Commercial concrete in Gilbert, AZ can be affordable – especially as you have larger projects. As the project's size increases, the cost per square foot can decrease, allowing you to choose bigger projects without the added expense. When you are ready to get a quote, you can call us for a customized estimate.