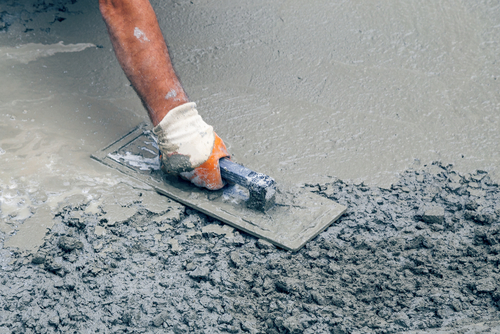 If you're planning a concrete or asphalt job, picking the right contractor can be challenging. Fortunately, there are some helpful tips to help you find the best one for your project. 
1. Ask For References
Asking for references is one of the most important things to do when picking a concrete or asphalt contractor. It can give you a lot of insight into the quality of their work and how satisfied their previous clients are with their services. The best way to do this is by asking your friends and family for recommendations. If you are lucky, they may have worked with a concrete contractor that has provided them with excellent service. In addition to this, you can also use the internet to find out about potential contractors in your area. Having a nice list of options will allow you to compare their quotes and services so that you can make an educated decision. 
2. Check Their Licensing
The rules about contractor licensing vary by state, but most require that contractors be at least 18 years old, have a few years of experience, and pass a written exam. They also need to show that their business is financially solvent, usually by putting money aside in a bond. The law governing contractors is constantly evolving, and cities and counties can have their own set of laws. If you're looking for a concrete contractor, be sure to check their licensing and insurance. A concrete contractor's license and insurance are both important because they protect your investment. If a contractor is licensed, he or she has gone through the required training and must pay a fee and be insured. In addition, a license can help you get a better price for your project. 
3. Check Their Insurance
If a construction job goes wrong, it's important to have insurance to cover the costs. Make sure that the concrete contractor you hire has liability and workers' compensation coverage. Commercial property insurance is another important policy for a concrete or cement contracting business. This protects the structure of the building and any equipment or machinery stored there. 
4. Check Their Portfolio
Concrete contractors with a portfolio show that they can work on a wide variety of projects. This also shows that they have a good understanding of their business and how to meet different needs. A contractor with an impressive portfolio can be a great choice for any residential or commercial project. They can also help you create a custom look for your property. They may have a website or portable collection of photos that they can share during an in-person meeting. They should be able to demonstrate their knowledge of concrete through their past projects and present it in a way that is both effective and pleasing to their clients. 
5. Check Out Their Website
A well-designed website will not only showcase their wares but will also include helpful information like how long they've been in business, what equipment they have on hand, and what materials they use. In addition, they may even be able to provide you with a list of references. If they aren't able to provide you with a list, it's probably best to move on. If they do, the best thing to do is ask if you can meet with them in person to see what they're all about. The key to finding the right concrete contractor for your project is to take your time, be smart about your selections, and be willing to pay a premium for quality work. 
6. Get A Free Estimate
Getting a free estimate from a concrete or asphalt contractor is a great way to get an idea of what their pricing is like. A good concrete or asphalt contractor will be able to provide you with at least three estimates, and you should ask them questions about their work and experience. You should also ask them for references so that you can know if they have done excellent work in the past. If they refuse to provide you with references, it is time to move on. 
7. Check Out Their Work
You can check their work by asking for references and seeing pictures of their previous projects. This will give you a good idea of the quality of their work and the level of professionalism they have. Similarly, it's also a good idea to check out their work on social media and other sites. If they have a lot of positive reviews, this is probably a good sign. 
8. Check Out Their Experience
Contractors who have been in the business for a long time have a good track record and can provide quality work. They will be able to give insights and suggestions that can help your project run smoothly. Additionally, they will be able to give you recommendations on how to achieve the look that you want. Be sure to find out how many similar projects they have completed and what kind of concrete they used for each one. 
9. Check Out Their Communication Skills
When choosing a concrete contractor, it is important to find someone who has excellent communication skills. They should be able to communicate with their clients on a regular basis and answer any questions they may have promptly. A good concrete contractor should have the ability to interpret blueprints and understand how the materials will work together in a project. 
Categorised in: Asphalt Contractor, Concrete, Concrete Contractors
This post was written by admin